eBTV's "Your Beer Show" Wins Award
Last Saturday night "Your Beer Show" WON "BEST TV SHOW EPISODE" at the 2019 San Diego Film Awards. Pictured are Chris Cashman (Producer, Writer, Director), Annie Willet (Producer), and co-hosts Mark Atkinson and Jordan Jacobo. Props to them, along with Lucy Cardona (co-host), Juanette Griffith (Field Reporter), and the rest of an amazing crew!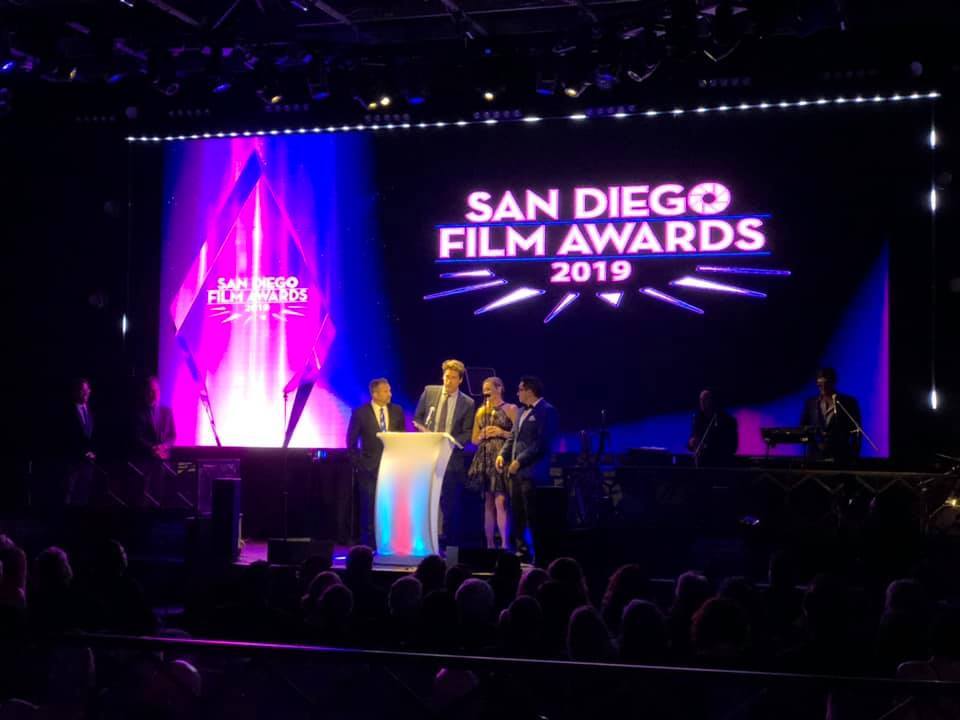 Now that the industry has seen and applauded "Your Beer Show", stay tuned for the weekly debut of this channel showcasing the next generation of audience interactive technology. Details coming soon!