Notable New VZfit Customer: Wellbridge Athletic Clubs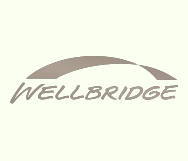 VirZOOM is delighted to welcome Wellbridge to the global community of VZfit customers.

Based in Denver, Colorado, Wellbridge owns and manages 20 athletic and tennis clubs and spas across the U.S.

Wellbridge has developed an exclusive approach to combining fitness and wellness that caters to every way of life. From active kids' programs to executive-style amenities and everything in-between, our Clubs offer an experience that fits each Member's lifestyle.
Incremental new memberships is the name of the game for health clubs, and today competition is fierce for younger members especially. VZfit vSports attracts young members and families by giving teens and kids a fun way to work out while their parents do their thing. Differentiation is also key. Clubs are always looking for new services that let them stand out from the pack. VirZOOM by offering defined periods of exclusivity gives clubs a head start to establish a unique offering in the geographic market they serve, and get a leg up on the competition.
A club chain with 20 locations represents a $100,000 potential net revenue opportunity, with $40,000 in annual recurring revenue. We have dozens of club chains in the pipeline, some with as many as 2,000 locations. Vertical market opportunities in progress include sales partner programs in development to target more than 500 NCAA Division I and Division II Colleges, multinational corporations looking to create global corporate Sports leagues that engage employees in healthy competition, and 5,000 US military bases worldwide where 18- to -22-year old service personnel can engage in competition among service branch branded leagues from recreation centers and fitness centers.

Stay tuned! We're just getting warmed up.