It's Official! VZfit will ship with OJO 500 in December!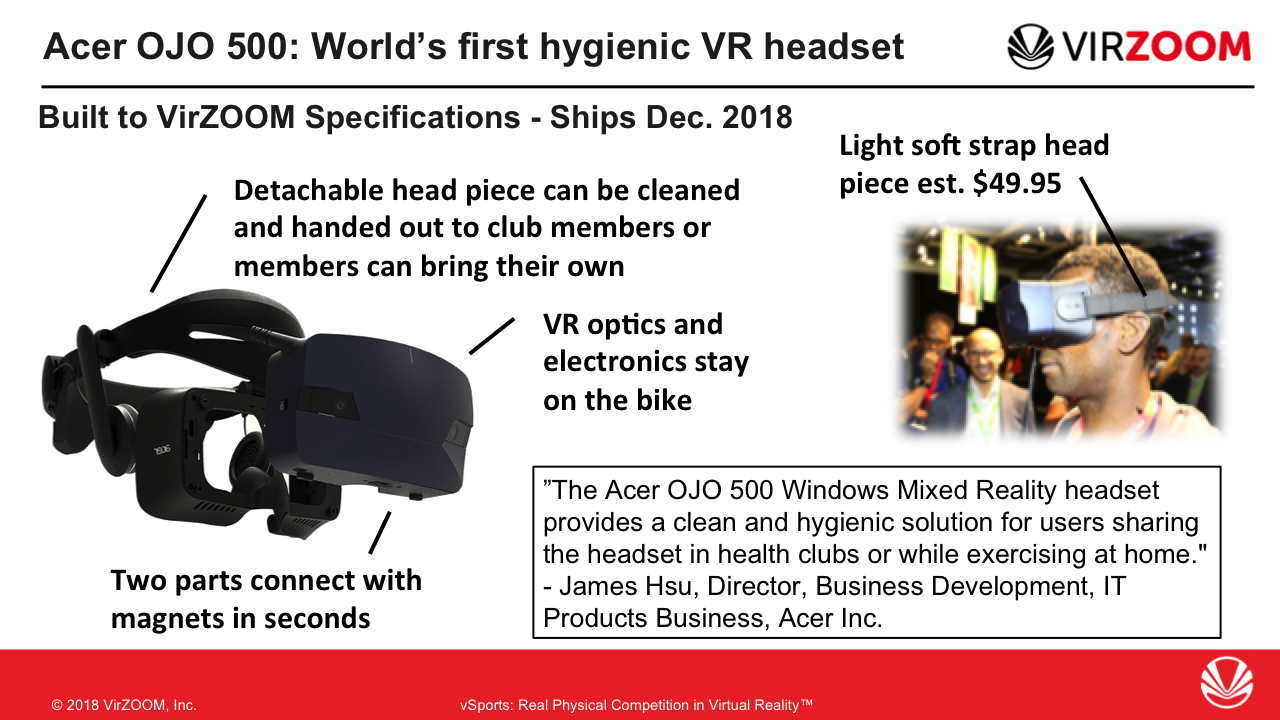 Our new VZfit system started life as a pilot in February 2017. In those days the PCVR portion of the system was comprised of an HTC Vive VR headset and AMD PC. The HTC Vive is a high quality VR product, but its $900 cost, complexity of set-up, and the potential for mirrors -- common in health clubs -- to interfere with light house operation meant that VirZOOM needed a simpler and cheaper PCVR solution.
That fall Microsoft answered the call with Windows Mixed Reality or WinMR for short. Microsoft licensed the VR headset design to several PC makers, among them Acer. VirZOOM included the $400, plug-and-play, high-quality Acer WinMR with our Gen1 commercial system that shipped in Oct. 2017. The unique inside-out head tracking feature of WinMR eliminated the need for external cameras and light houses, making the super-simple, inexpensive, and high quality Acer WinMR headset nearly ideal for our commercial fitness application. Nearly.

No one wants to share a sweaty headset that someone just used while
working out on a VZfit at the gym. How about a headset in two parts, one
that's yours that you wear like a baseball cap and another that stays
with the bike?
Acer alone among the WinMR OEMs developed a clear appreciation of the size of the commercial opportunity that VirZOOM presents, and saw in VirZOOM the opportunity to sell lots of VR headsets.

They asked us for specifications for a Gen2 WinMR at CES in January 2018 to meet shared use requirements. With our input they came up with a two-part design with fitness center friendly innovations like integrated "sound pipe" technology that sends audio to your ears without wearing headphones.

In a visit to Taiwan in May I tried the first prototypes. The team tested headset samples in Cambridge over the summer. On August 29 Acer launched the new WinMR headset as the OJO 500 at IFA Berlin, and demonstrated it for the press on VZfit.
Next month VirZOOM ships VZfit with the new OJO 500. That checks off the last item on the requirements checklist we needed to fill to make VZfit the perfect product for fitness centers.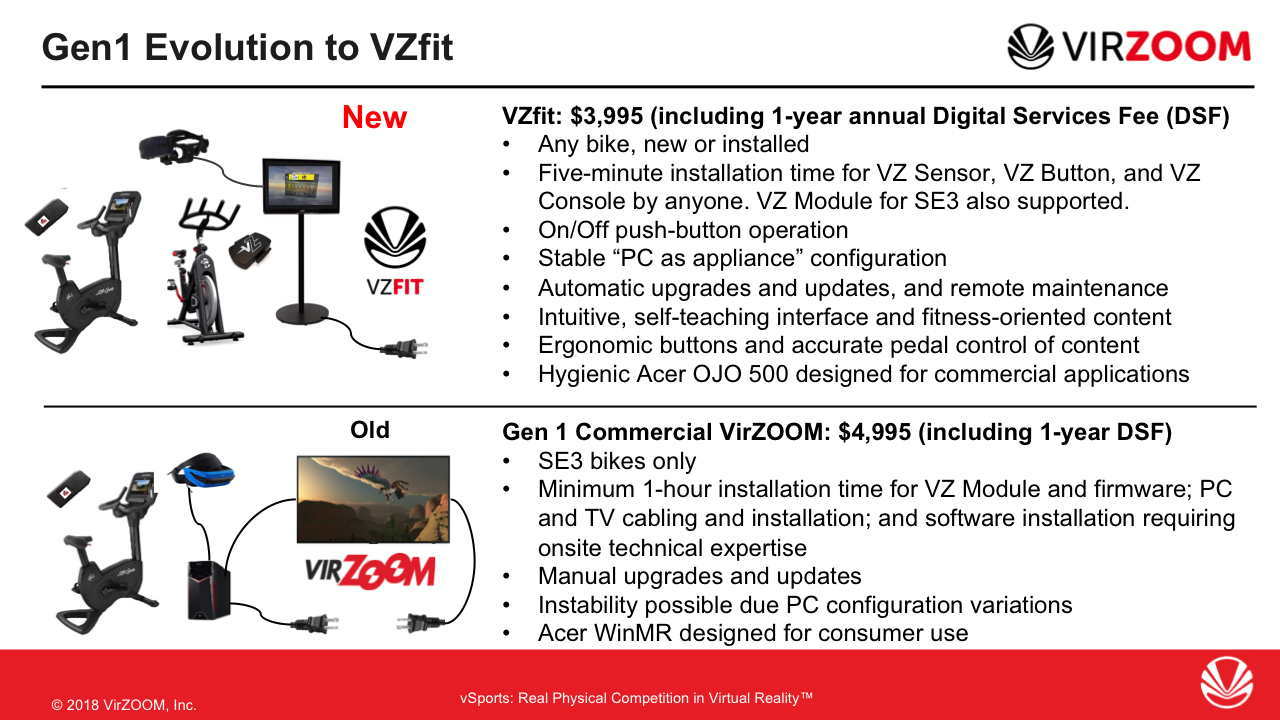 VZfit vs Gen1: Better and cheaper.
If you're in Europe, look for VZfit at the Life Fitness sales offices in The Netherlands and Barcelona, opening next month.