Train Trip Days 4-5: The Disruption of Traditional Investing in St. Louis
I grew up in the deep suburbs, a place where I could bike to a creek faster than I could get to a store. The buildings were just a few decades old, mainly one-story houses stacked on top of what used to be fruit farms. We had one building designated as a historical landmark, and it was a gas station built in the 1960s.
So whenever I'm in the Midwest, it's always the enormous, abandoned factories that get to me. The suburban kid in me hurts at the punched out factory windows of Cleveland or the locked doors in Cincinnati.
Part of this sense of loss comes from the decline of industry associated with that emptiness, but it's deeper than that -- I almost can't get over the idea that 100 or so years ago, we conjured monoliths designed to help generations worth of Americans create and manufacture, and in 2017, we can't figure out a way to properly use them.
In St. Louis, Wefunder toured several massive former factories that had been converted into usefulness, from science labs to accelerators to co-working spaces. It's not like every shuttered building has been regenerated to productivity, but we saw enough of these spaces to make me feel like it was a pattern.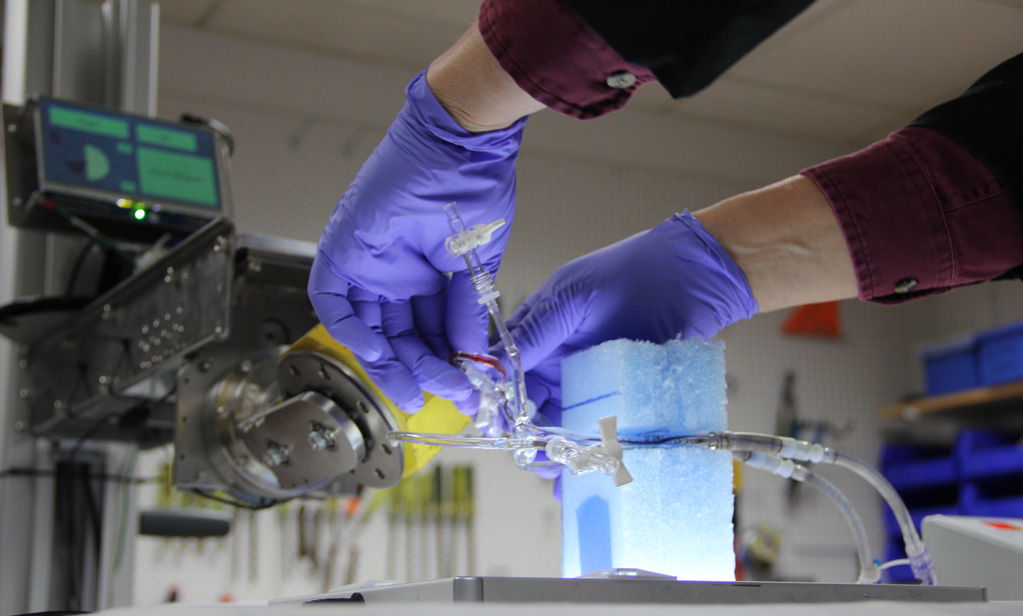 While fundamentally encouraging in some ways, these refurbished spaces still point to a larger problem in St. Louis. Though the buildings are doing something much different than factory manufacturing, from what we saw, the people making the decisions aren't much different at all.
Anecdotally, there was a pretty obvious lack of diversity in the spaces we visited, including an almost complete lack of People of Color in the science labs and small business accelerators of St. Louis. As an outsider to a city, you never want to judge a place too quickly, but frankly, it was alarming.
These observations turned from anecdotal to concrete when we talked to Harry Arader and Elise Miller Hoffman. Arader, a serial entrepreneur and angel investor who heads bioscience accelerator BioGenerator, and Miller Hoffman, a Principal at a fund called Cultivation Capital, represent two of just a handful of companies actively funding startups in St. Louis. They have about as strong a hold on the funnel of private capital for life science companies as anyone else in the city.
We learned a lot from an interesting conversation about the St. Louis investment scene with Arader and Hoffman, including why life science exits are traditionally shorter than those in software and where the funding gaps in the Midwest are.
We also talked about the lack of diversity in life science companies in St. Louis. Arader estimated that 10% of the companies he's funded have been women-led. That number for a Person of Color is much lower.
Both Arader and Hoffman said they and their companies are working hard to do their part in reversing the diversity trend by actively scouting harder at the university level, but they are also not early seed investors. It's not like they're turning down minority companies in favor of traditional ones — by the time a company gets to the level they invest at, it's usually a middle-aged white man in charge.
Much of this can be blamed on the investment economy of St. Louis and the Midwest. Most life science companies in the area can only raise enough capital to get them through 12-18 months. Midwest investors want immediate results and are far less willing to patiently wait for a green CEO to produce, the two said.
So in a thinly capitalized environment, the investment firms representing the impatient investors can't take as much of a chance. The approach gears more toward proven expertise. They're the people getting the investment money, even the people taking over as CEOs for companies started by women and People of Color.
White men were the people making decisions back when St. Louis ran on factories. The buildings look different, but the people inside them don't.
We were in the city for 36 hours — St Louis' life science diversity issues are not our problem to tackle. However, the issue of helping companies led by women and minorities raise funding absolutely is. Providing funding opportunity to companies shut off from traditional investment capital and allowing the American public to invest in those companies is why Wefunder was formed. It's why we exist.
While recognizing there's not an immediate answer to the sort of diversity problems we saw in St. Louis, discovering non-traditional businesses is a big reason why we're on this train trip. We've met dozens of entrepreneurs who have little to no chance of receiving traditional funding, from Native American founders involved in education in Santa Fe to African American founders working on fashion in Memphis.
These are the conversations that push us and make us better at our jobs, but they're also the conversations that directly impact you, the investor. You (probably) don't have to answer to an impatient shareholder or board member. You can invest in whatever and whoever you want.
So we'll keep working to level the playing field, to find non-traditional companies all over the country, to give you as democratic an investing experience as possible. Together, we can actively help change the structure of these old factory buildings.