Exciting Perks from $500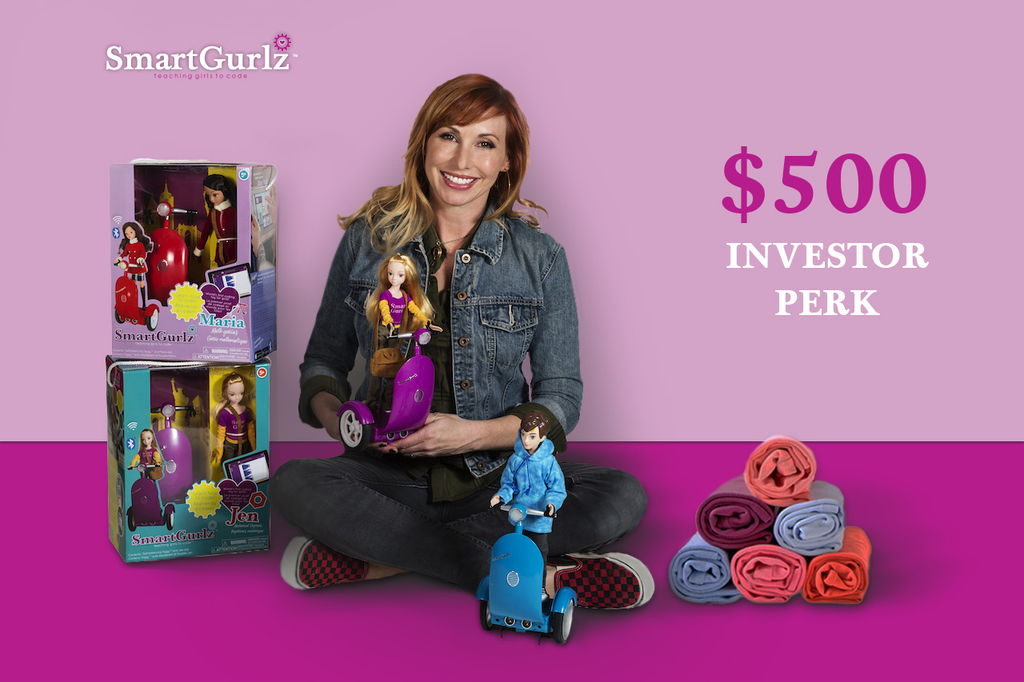 Invest $500 in SmartGurlz, in addition to getting a piece of the company - you will also receive the following:
SmartGurlz T-shirt (S-M or L-XL)
SmartGurlz robot and battery pack
Plus an autographed headshot of Kari Byron, SmartGurlz CCO, and Mythbusters host. plus a personal 20-second video message from Kari Byron.
And on top of that - you will receive a color quarterly newsletter, invites to special events including product launches and investor sneak-previews.