INVEST IN THE FUTURE OF FINANCE
Newchip is a new type of financial technology (FinTech) company built from the ground up to be owned by the people it brings the most value to, its own users. You can get in on the ground floor of a pre-IPO FinTech company that is going to revolutionize how people find and make investments online.

In 2016, the JOBS Act made it legal for everyday Americans to invest alongside accredited investors. Two years later, the market is growing rapidly. Close to $100M has been invested through Regulation Crowdfunding and the number of successful offerings increased 202% in 2017.
The problem is that the current market is fragmented across 50+ platforms around the nation.

This fragmentation makes it difficult for investors to find and compare deals. Additionally, customer acquisition cost is a challenge for Regulation Crowdfunding platforms. At Newchip, we shrink that fragmentation one investment at a time to help investors find and invest in companies they believe in, while also helping platforms connect to investors.
Newchip Pulls Together a Fragmented Market
Our vision is to bring together the entire market through data and transparency to build a virtual market hub. We want to help investors make informed and educated decisions with their hard earned money.
As an aggregator marketplace, we make it easy to search, explore and compare investment deals from a wide variety of investment platforms through our simple and easy to use interface.
Our long-term goal is to build an exchange that would become the underlying infrastructure for investors to trade upon between our partner network, much like NASDAQ or NYSE are for the traditional markets.
We truly believe and our vision is to make Main Street the new Wall Street and make venture and startup investing affordable and available to everyone.
Our Revenue Comes From Partnerships
How Does Newchip Make Money?
We generate revenue through partnerships with 20+ partners via monthly listings fees and converted new user registrations. In the future, we expect new revenue streams to come from fees associated with a potential future exchange platform as well as dozens of new partnerships and affiliates. We're covering 15% of our operating cost with revenue and expect to be profitable in 15 months.
What Sort of Return Can I Expect?
As with any investment, it's impossible to say what will happen in the future. But we can tell you what we hope to achieve. Online investing is a massive multi-trillion dollar global industry. We believe Newchip is the sort of idea that can transform it. When you invest in Newchip you are buying future stock in the company (see SAFE notes). It's like investing in Disney back when it was just Walt and Roy. You can use this calculator to get an ROI estimate.
As a pre-IPO startup, an investment in Newchip carries risk, on the other hand startups that succeed can change the world and provide staggering returns for investors. Our current valuation cap (the price you are investing at) is at $15 million. If we're successful, we believe Newchip could someday be a significant player in the finance industry.
We believe in Newchip and so do our investors. All of our investors are in the same boat -- we don't succeed unless you succeed. We're swinging for the fences, and while no one can guarantee success, we're doing everything in our power to make this the best investment you've ever made.
Our Progress & Goals
We've been hard at work on Newchip for nearly 2 years. We've raised significant capital from venture capitalist around the world and now we want to offer an opportunity to our own users to invest in us!
If we raise our fundraising target, we'll use the funds for continued tech development, marketing, advertising, and revenue generating activities to expand Newchip and build out our marketplace.
August 2016
Our Founders Come Together
Three months after the JOBS Act allows for Regulation Crowdfunding, our founders come together to create Newchip.
December 2016
Product Announcement
We announce our product at an industry summit and begin partnering with platforms.
March 2017
Beta Launched at SXSW
One month later, our beta product reaches our first 1,000 users.
May 2017
Closing Presenter Pitch at Finovate
This generates interest from institutions, VC's, and countries from around the globe.
September 2017
Ranked Top 50 Startups Global 2017 by G-Startup Worldwide
Judges included Tim Draper, Sequoia Capital, Softech, and more.
October 2017
Raised $1M from VC's + Angels
Investors include JV Fund, angels, and executives from Credit Suisse and Goldman Sachs.
February 2018
Newchip Web Platform Launched
Platform quickly scales to over 15,000 users.
June 2018
Close $1M in investments from VC's
Investors include Yeoman, Sputnik, Youbi, and Polymath.
August 2018
Start Series A Raise
We'll be starting the process of our secondary market.
March 2019
Reach 500k Users and Profitability
We also plan to launch our exchange at SXSW.
May 2019
Start Series B Raise for Global Expansion
First expansion to China and Asia, and then to Europe!
Letter From Our CEO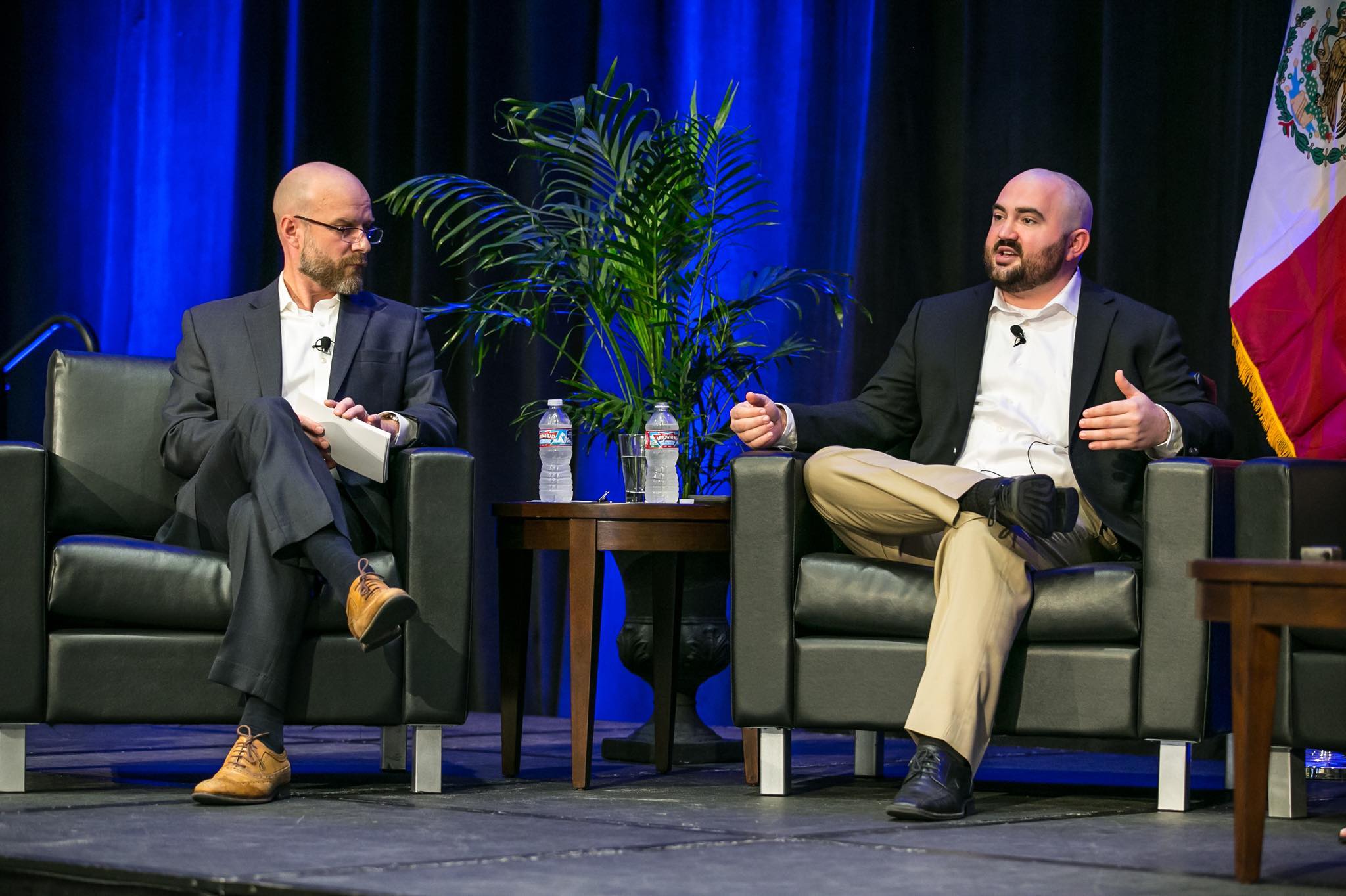 Dear Investors,
Newchip simplifies investing online. We have a rapidly growing user base and revenue, and most importantly, we're helping new investors and entrepreneurs every day. The reason we are raising with Wefunder is to give our own users and people who see our vision the opportunity to join our community - to be a part of the team here at Newchip. We want you to become a part of this, a part of our journey, because at Newchip, we are changing the future of investing.
Our team has the background to make this dream a reality and with your help, we bel we can become bigger than Robinhood, bigger than E*Trade, and bigger than the NASDAQ. Traditional finance and the wealth of the world is held and controlled by a select few. Our vision is a world where everyone has a stake in their futures, our dollar is our vote, and the best companies, entrepreneurs, and those that truly give back to their investors win.
I'll be available 24/7 to answer all your questions below in the comment section! Together lets can change the world $100 at a time!
Sincerely,


Newchip Around the World
We've been hard at work to make this a reality since the launch of the industry and look forward to you joining our team too! Don't forget to follow us on Instagram and Facebook!